Laser Hair Removal in Indore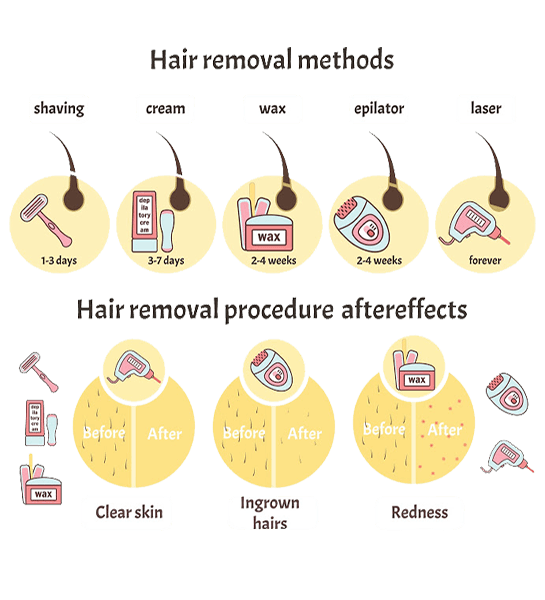 What Is Laser Hair Removal
For treating unwanted and excessive hairs on the body parts, you can visit Marmm Klinik for laser hair removal in Indore. Our Procedures are well customized and personalized.
There are various methods to remove hair growth on the body parts. Usually, these methods remove hair temporarily- like waxing, tweezing or shaving In case you are not happy with this arrangement then maybe it is time for you to try laser hair removal treatment. In this process, laser rays are used for laser hair removal. Usage of laser rays for hair removal is widely used and is quite safe. However, at the end of the day, it is a medical process that needs to be administered properly. In case of care is not taken then some of the damages like scarring or spots on the skin can be quite permanent. Hence you must ensure that the place that you are visiting for skin laser treatment is the best.
During the laser hair removal process laser rays are beamed on the area from where the hair needs to be removed. The rays directly work on the hair follicles and make them inactive or dead so that the hair cannot grow back. Laser hair removal cost in Indore at Marmm KliniK can vary on the basis of the area from where the hair needs to be removed along with other factors. 4 to 6 sessions of laser cosmetic surgery may be required to achieve the permanent hair loss from the desired areas.
Request A Consultation With Dr. Amit Porwal
Laser Hair Removal Body Areas
Best Candidates For Hair Removal
"Laser hair removal is one of the most advanced methods of hair removal but is it right for everyone. Here we have a list of things to consider before you decide for laser therapy for hair removal."
People who have realistic expectations, results may vary from person to person.
Patients are the best candidates for laser therapy who have light skin dark hair.
People who want long-term removal results, want to ignore things like shaving & waxing.
People who have Large treatments areas are, easily feasible in laser hair removal therapy.
People completed their research about the practitioner performing laser hair removal procedure.
People who can handle a bit discomfort as it could be a little pain giving, otherwise okay.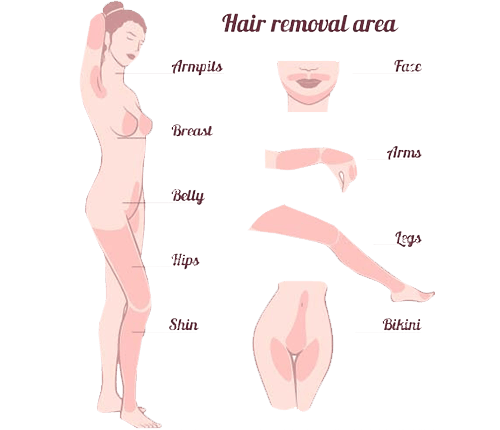 Benefits of Laser Hair Removal
Treatment time is very fast, despite timing is mostly dependent on size of area being treated also, it is very successful, the patient can achieve complete hair loss in 3-8 sessions.
Waxing, threading and epilating are painful procedures to put up ingrown hairs. In laser hair removal you don't have to tolerate razor burns and irritation, it can even improve ingrown hairs.
In laser treatment with the help of intense pulsed light (IPL) hair follicles are targeted to its root, precisely. It is also suited for treating people with dark skin tones with expert hands.
Why Marmm KliniK For Laser Hair Removal
I went to Marmm Klinik and had Laser hair removal treatment.it was the best spent money!No more worrying about having to shave or wax. My Doctor was great.I would highly recommend anyone to have laser hair removal treatment at Marmm Klinik.